Accreditations
Delivering quality worldwide with a minimal impact on the environment.
ISO 9001:2008 Quality Management Systems
Sagewood Limited is a fully accredited quality organisation. We are audited externally every year on all aspects of our quality systems and procedures.
All products and services processed through our procurement system are systematically passed through our quality control systems. A clear audit trail ensures traceability and accountability.
This process enable us to deliver a first class product and service to our customers.
We constantly strive to improve our performance and customer feedback is always taken on board to enable us to deliver to our customers highest expectations.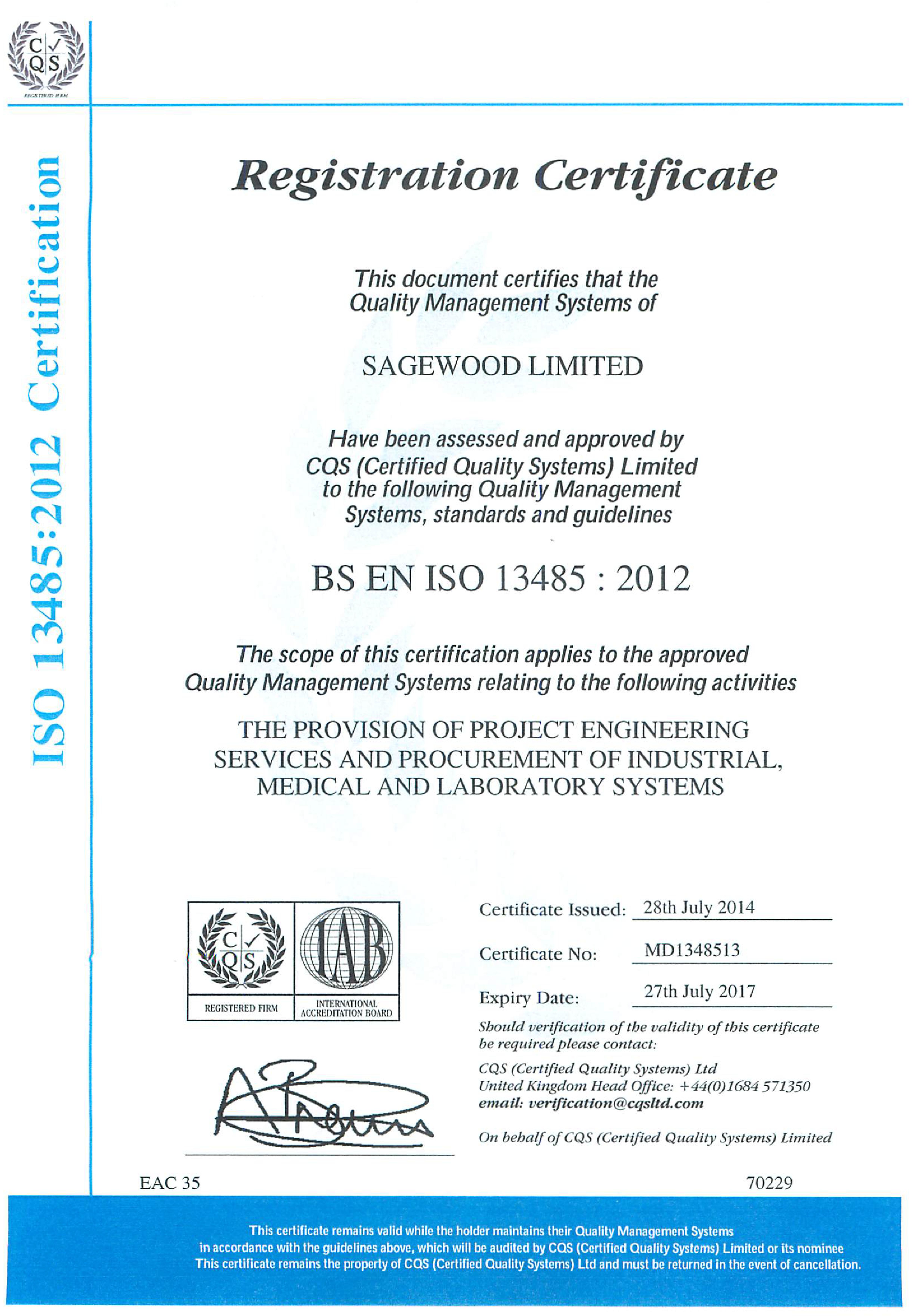 ISO 13485:2012 Medical Devices
In order to achieve the Medical Devices accreditation strict adherence to design, manufacturing, quality and testing processes is required.
Sagewood's product range ensures traceability from raw materials right through to the final product. The ISO 13485:2012 accreditation gives the end-user complete confidence in Sagewood's products to deliver excellent results to the patients.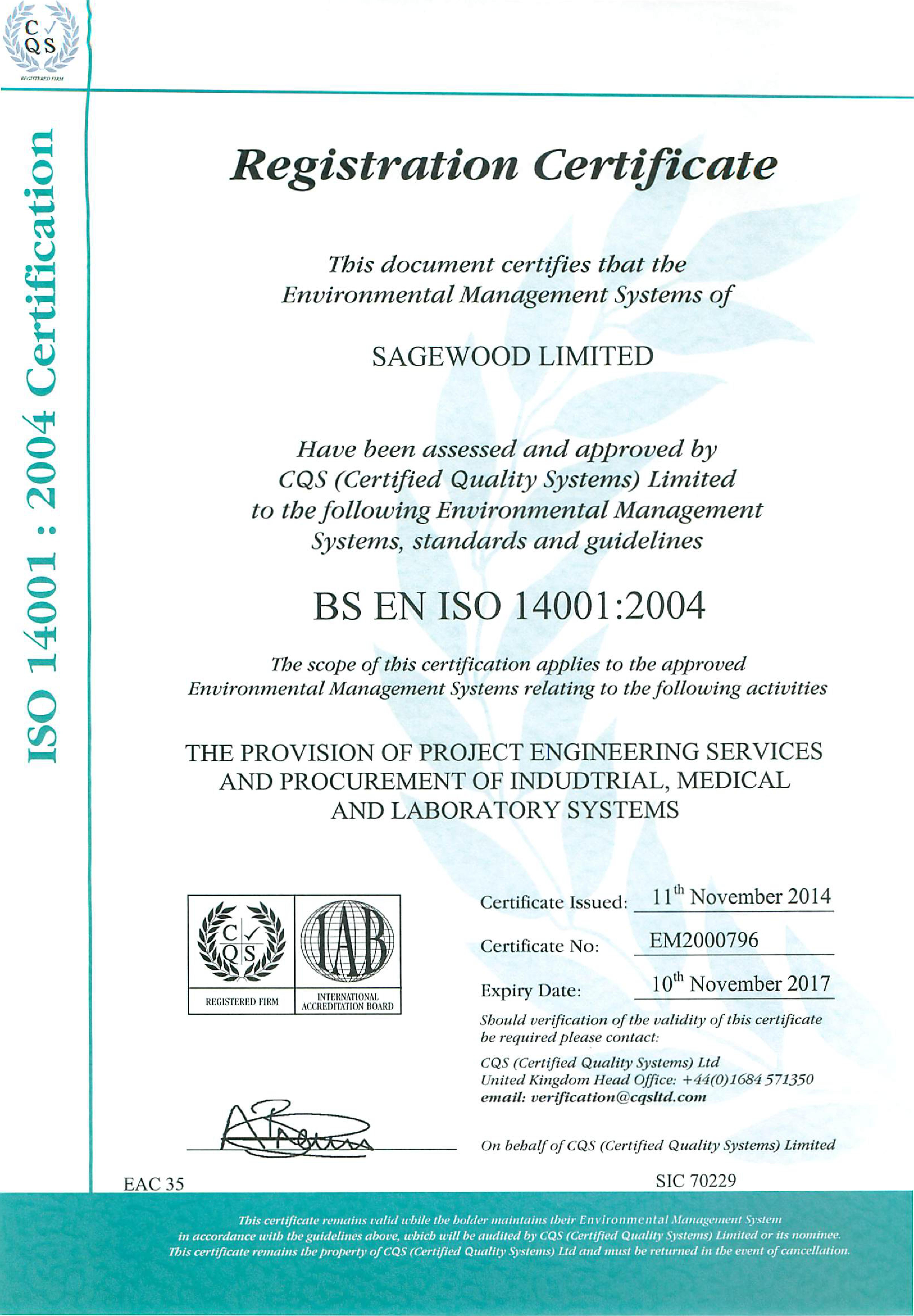 ISO 14001:2004 Environmental Management Systems
Our world is a precious and delicate environment which is quickly losing its wonderful state due to the lack of care and attention by many of its inhabitants.
At Sagewood, we take a responsible approach to the world we live in. We adhere to policies that protect our precious environment.
Production and Management Systems involved in delivering our products and services world-wide take into account environmental policies.
Customers receive a product or service that not only offers quality but one that has made a minimal impact on our delicate environment.